Thank you for your feedback
Thank you to everyone who provided a comment on the proposed stormwater upgrade at Fairy Bower Ocean Pool.
We exhibited the proposed upgrade plans between 21 May and 21 June 2020 and received 86 comments. The majority of respondents supported the overall concept, with many comments addressing the visual appeal, living seawall and safety improvements.
We've upgraded drainage at Fairy Bower Pool
The stormwater pipe and concrete sections above the pool have suffered damage due to storm events over the years and require repair.
As a result, we have upgraded stormwater outlet running parallel to the pool.
The upgrade will:
improve safety to people using the pool or undertaking other recreational activities near the broken pipe
direct the flow of stormwater back to the desired outlet location
improve the visual appeal and provide additional space for pool users.
Work undertaken
The work carried out in in the upgrade included:
replacing the section of stormwater pipe with a new larger concrete box culvert
matching the surface of the culvert with the existing ocean pool walkway
finishing with a non-slip roughened surface
installing a grate on the stormwater outlet to restrict access and eliminate the potential for entrapment
replacing the existing stormwater pit (connecting the pipe running parallel to the sea wall) to the new culvert.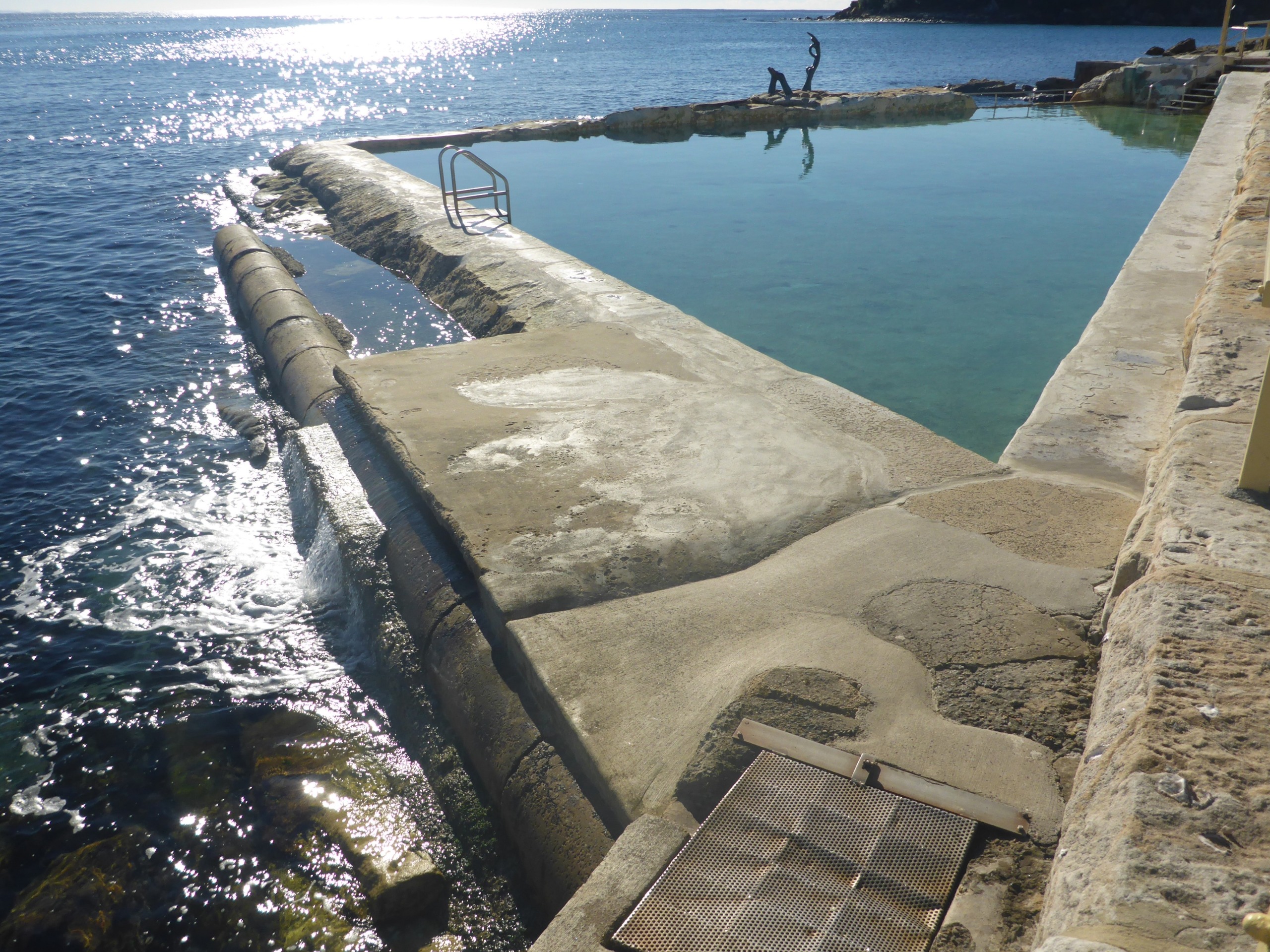 Click and drag the arrows to slide between views
Caring for our marine environment
As part of the upgrade works we have installed Living Seawalls on the western edge of the proposed culvert.
Living Seawalls, developed by the Sydney Institute of Marine Science, are concrete tiles made using 3D printers that mimic different types of habitat commonly found on natural shorelines.
The tiles are installed onto seawalls transforming them into ecologically friendly structures. They provide space, moisture, shade and water retention needed for survival of marine life.
Species observed on the tiles within a month of being installed at other locations include seaweeds, oysters, limpets and marine snails.
---