Comments closed
Thank you for your feedback
A dedicated storage space for the club
We have been working with the South Curl Curl Surf Life Saving Club to provide a dedicated storage space for their furniture and equipment.
The Club recently approached Council with a proposal to build a new storage room in the unused space located in the north western corner recess facing Carrington Parade. This will provide much needed additional storage space in the building to store furniture such as stackable chairs and foldable tables, which are currently left on the external deck.
The new storage space is approximately 3m x 3m and will be constructed within the existing footprint of the building.
We developed a concept design and asked the community for their feedback.
The room will be built with rendered and painted masonry walls to a height that mirrors the existing roof at the building's main entry on the south western corner.

Construction works will include demolition of the section of concrete slab within the proposed location only, and replacement with a new slab.

Other proposed design elements include:
roofline type and height to be aligned with the existing main entry roof
rendered and painted masonry walls
exterior paint colour to match the existing building
new external double doors
The impact on access and use of the Club's existing facilities will be minimal as all works are external to the building.
Comments closed on Monday 18 July 2022.
Thank you to those who provided feedback. Feedback is being reviewed and will be reported in the coming months.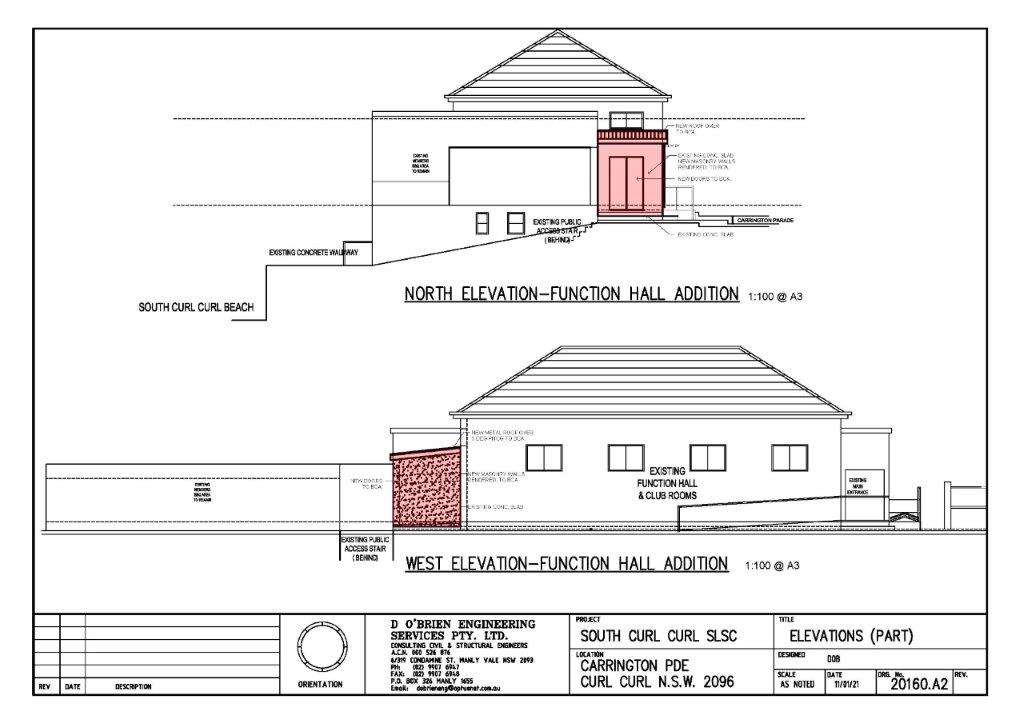 Frequently asked questions
Comment form
Timeline
Timeline item 1 - complete

Jun-Jul 2022 – Seek feedback on concept

Timeline item 2 - active

Jul-Aug 2022 – Review comments and amend plan if required

Timeline item 3 - incomplete

Aug-Sep 2022 – Prepare documents for DA

Timeline item 4 - incomplete

Oct 2022 – DA lodgement

Timeline item 5 - incomplete

Construction subject to DA approval